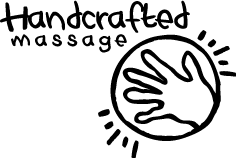 Methods integrated in my practice:
Swedish, deep tissue, trigger point, hot stone, sport, prenatal,​ aromatherapy, focused foot, hand or head massages, events/mobile, specialized chair massage for computer related issues.
chair massage $1 per minute
1/2 hour foot/hand massage $25
one hour Swedish massage $55
90 minute Swedish massage $85
one hour deep tissue massage $70
90 minute deep tissue massage $95
60 minute prenatal massage $70
60 minute hot stone massage $140
90 minute hot stone massage $175
Cash and artist discounts available
Chair Massage available for your next event. Inquire for pricing.
Please ask about additional cost for mobile massage services.
Office, home, party, festivals, and group rates available upon request. Get chair massages for your whole office during stressful projects and keep the work flowing. Having happy employees reduces mistakes and boosts profits.